Nike Air Max 97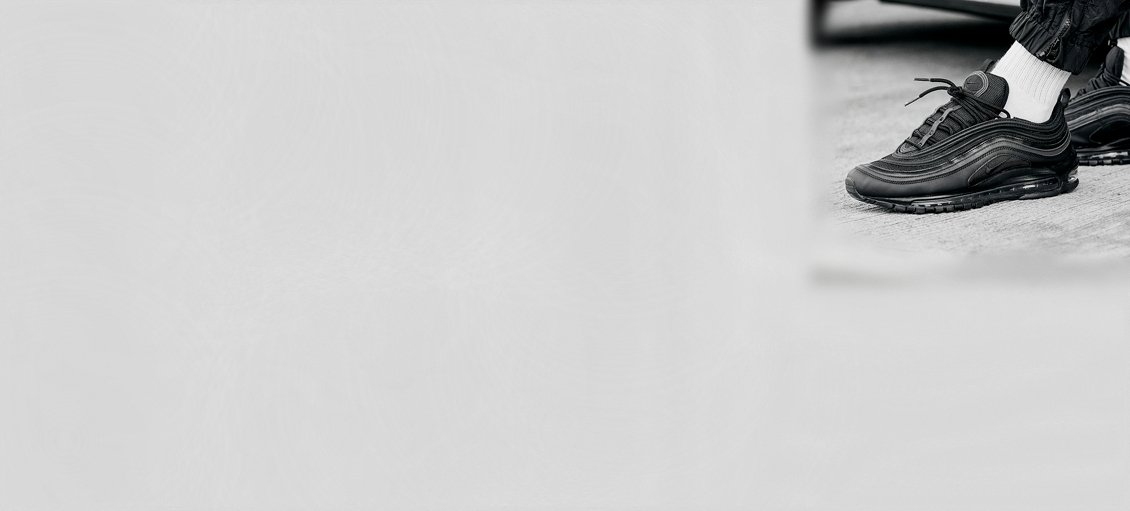 Ever innovating, Nike continued to push the boundaries in 1997 with the release of the Air Max 97. The sneaker was designed by Christian Tresser who took inspiration from the Japanese bullet trains for their smooth and aerodynamic appearance, resulting in a kick that had lined grooves that wrapped around the upper. Except, that isn't true at all. That is famously the explanation given by Nike, but Tresser initial sketched design was, in fact, informed by hi-tech performance bikes, ripples of water, and progressive materials. Notable for being the first Air Max trainer to feature a full-length Air Unit, it created a complete feeling of walking on Air. Additionally, the kick introduced the hidden lacing system which is now used on various Nike silos.
Nike Air Max 97 Ultra
Switching up the essential look and feel of the original, the 97 Ultra brought a mesh and knit construction to the sneaker, making it physically lighter and visually sleeker. The fresh construction also brought the benefit of allowing the sneaker to have improved ventilation and breathability. Truly the 'Ultra' version of the iconic silhouette, it continues to utilise the full-length Air Unit to the midsole while breathing new life into a kick that is now over 20 years old.
Nike Air Max 97 OG
Nothing but the original! The Air Max 97 OG brings the design from '97 to the modern day. An essential for sneakerhead purists, it brings the same materials, look, and performance of the very first Air Max 97 trainer. Featuring the iconic full-length Air unit to the midsole along with the textured upper, these sneaks are a true throwback to the late nineties.
Nike Air Max 97 Premium
Forget about performance, these sneaks bring you a premium look and feel to light up the streets in. Keeping all the essential design aspects of the OG sneak, the Air Max 97 Premium mixes in high quality materials to give your kicks a fresh new look. Utilising both durable and suede leather, the uppers bring a new and vibrant feel to the iconic 20+ year sneaker. Cop the premium edition for a visual step up with the same standout performance.
Nike Air Max 97 Triple Black
All black everything. There's only one way to step up the immense look and performance of the Air Max 97, and that's with a fresh all-black colourway, and we mean ALL black! The Triple black 97 gives you all the essential performance from the Air Unit and durable materials but switching up the look for a smooth finish that will work with any outfit.